Forget smartphones, there's still plenty of place in the world for a trusty laptop. The most convenient thing about laptops is their portability but having a sturdy bag keeps them safe during transit. Of course, the fashion industry has influenced this too – so this best laptop bags for men article will be ordered by design to bring you a range of styles.
Jump to:
All of these bags are of high quality at a reasonable price. This means you won't need a replacement in a year's time, while also ensuring that the initial cost won't be a significant chunk of your wage.
For each of the best laptop bags for men that we've chosen, we'll obviously explain the main reasons why. However, we'll also explain any unique features, what the maximum size your laptop can be to fit, and the main pros and cons.
Amazon Basics Shoulder Bag for Men
The first men's laptop bag arrives directly from Amazon, which states that 'this is the bag for you if you don't want any fuss, and if you just want something quick'.
One of the AmazonBasics range, it's a plain but dependable bag which is very easy to carry. It was designed with simplicity and functionality in mind, and is made from durable nylon mixed with a padded inside. It has one large interior pocket with dividers to separate your items. The bag also features two outside pockets, one larger and one smaller. The smaller pocket is a quick access pocket to the inside, whilst the larger pocket features dividers and segments for your smaller gadgets, pens, chargers, and accessories.
The bag can fit a 15.6-inch laptop at its max, or you can get a 10-inch sized bag for your smaller devices instead. For carrying, it comes with a detachable shoulder strap so you can switch between carrying it as a briefcase or a shoulder bag.
While the bag has been praised overall, it's been mentioned that extra pockets would have been useful. Some customers have also claimed that the corner padding could have been better.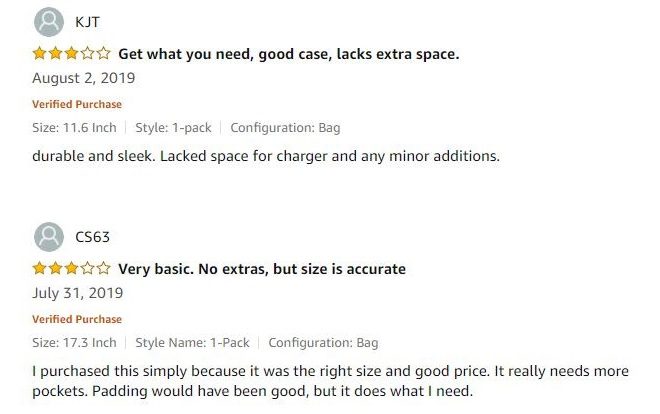 Pros:
Great price for what you get
Simple style and highly functional
Different sizes for smaller devices
Cons:
Light padding in places
Pockets may not be enough if you have many accessories
Best Messenger Laptop Bag for Men
If you want something a little more serious and certainly more stylish, our best messenger laptop bag for men may well do the job. This is a cool looking bag that is perfect for commuting if you want something a bit more eye-catching.
Style and function meet in the middle too. This vintage design is made of crazy horse cowhide leather, it has removable and adjustable straps, and it comes in five different color schemes. The bag features five exterior pockets for organizing and quick access, plus four internal pockets and a laptop sleeve. The laptop sleeve is fully padded, giving you the protection you need, and will fit a 15.6-inch laptop.
Because this bag is leather, it will require the upkeep that other bags will not. You have to use cream/moisture lotion on the leather sections every so often, and you have to ensure that you never clean the bag with any alcohol-based products. You can view Amazon's complete instructions below or on the product page:

Pros:
Very stylish and good looking
Plenty of storage space and quick-access external pockets
Padded interior laptop sleeve
Cons:
Leather susceptible to water stains
Regular upkeep required to keep optimal
Best Backpack Laptop Bag for Men
If you want to spread the load across both shoulders then the best laptop backpack might be the right bag for you. Our pick for this is the KROSER laptop backpack which is comfortable and casual but with a load of useful features.
The Kroser laptop backpack is made from environmentally-friendly poly fabric that is water repellent, meaning your folders and computer will stay dry on a wet commute to work. It's specially designed for a laptop too as your device will be covered by padded foam which will hold it close to your back, but not uncomfortably so. There are two different sizes, with the largest being able to fit a 17.3-inch laptop.
One of the standout features of this laptop bag is that it has an exterior USB charging port. To work it, all you have to do is attach your own power bank (on the inside), and then just plug in your phone. This is a great feature to have for those traveling on long journeys, or for those whose work requires them to use their phone a lot. Any questions? Here are some of the most common answered: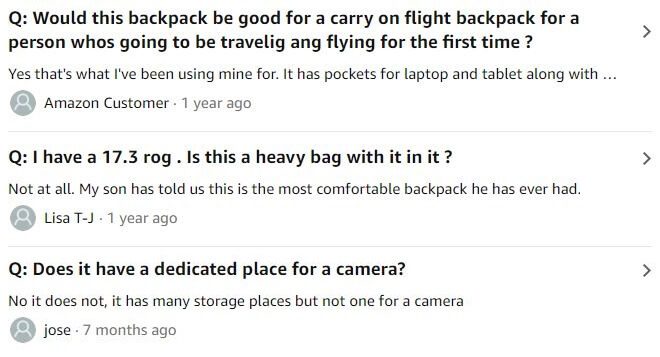 On a side note, it's also a viable option if you're looking for the best laptop bags for women.
Pros:
Water-resistant
USB charging port
Cons:
No RFID pockets to protect your documents from identity theft
Best Small Laptop Bag for Men
If size doesn't matter to you, or your computer is on the smaller side, then this laptop bag may be the perfect fit. When looking at these bags we decided that the Taygeer Business Briefcase is the best small men's laptop bag. That's because it is a smart-looking business-style briefcase: perfect for meetings, lunches, or formal appointments to carry around your best business laptop.
The Taygeer laptop bag has loads of compartments for organization. It has two outside quick-access pockets, flanked by two pen holders which can hold your tablets and styluses. The main compartment has enough space for a 15-inch laptop and a padded sleeve for added protection. In addition to this, the bag is made from water-resistant nylon and has sturdy wrapped bale handles for protection and comfort.
One of the most popular features of the bag is the flat pass-through strap on the back, which allows you to secure the bag over the handle of your rolling luggage. Some customers, however, have reported that the bag is not as good for traveling as first appears and that certain laptops around 15.6-inch will not fit. Therefore a smaller laptop, such as a Chromebook, might be needed (see our Best Chromebook guide for suitable options).
However, the bag is generally rated very highly in all areas: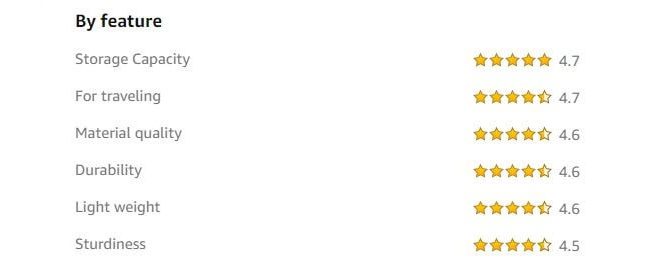 Pros:
Plenty of compartments for organizing your gear
Trolley bag pass-through strap for easy traveling
Cons:
Best Big Laptop Bag for Men
The last on our list is the best big laptop bag for men, which will be the bag you need if you use a sizeable laptop. We're thinking gaming laptops, photo and video editing laptops, or your large-screened database focused laptops. Whatever the machine, the Kroser Expandable Water-repellent Shoulder Bag should suffice.
The first thing to mention about the Kroser men's shoulder bag is its size and compartments. It has a very spacious main compartment with a soft padded laptop sleeve that takes care of the computer. However, two smaller pockets can hold laptop accessories – so you won't have any trouble carrying around your best MMO mouse – while it may even fit your best headset for PUBG too. It has a back compartment for notebooks and files, a hidden anti-theft pocket, zippered front pockets with dividers and more pockets, and it has built-in RFID pockets which will protect your cards from unwanted card reader activity. The bag is also expandable from 7.5 inches in depth to 9.5, meaning you're able to fit in extra items alongside your 17.3-inch laptop.
This sensible-looking laptop has been well received by most customers, many of whom praise the bag's good looks and size. One downside that has been noted is that while the bag offers good protection overall, the corners lack sufficient padding. However, the reviews have been very positive on average: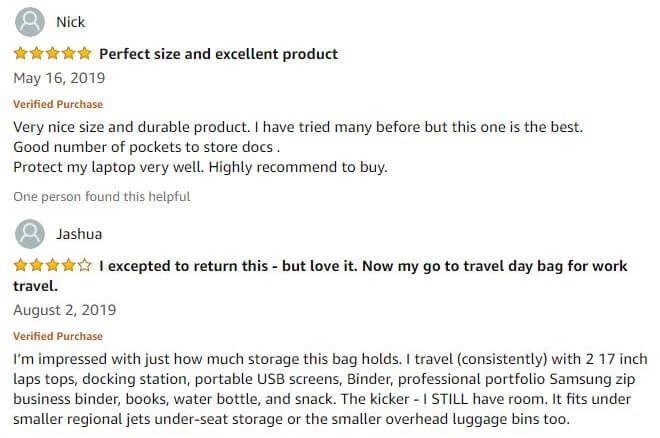 Pros:
Great value for something of this size
Good anti-theft features
Cons:
Lack of padding on the corners